Top Five Summer Bachelorette Party Destinations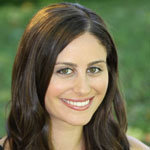 Guest blogger: Joanne Barken
Joanne Barken is the CEO of The Bach, the first online platform for planning bachelorette parties. Joanne, who lives in New York City — one of the country's top choices for a special night out with the girls — has helped plan over a dozen bachelorette parties before launching The Bach.
If you're planning a destination bachelorette party weekend and not sure where to head to celebrate with the girls, we picked out five of our favorite bachelorette party destinations for the summer. From southern charm to wine country bliss, here are the best locales.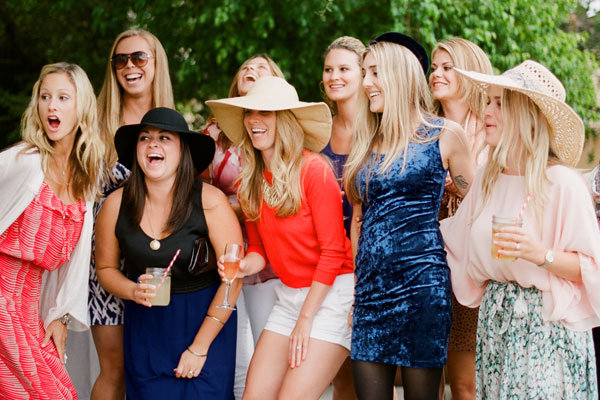 Photo Credit: Pat Moyer Weddings
1. Charleston
Charleston is one of the country's best places for bachelorettes since it offers the perfect mix of tropical air and Southern Hospitality. You and your gals can spend a day relaxing and sunbathing at Folly Beach. Then, surprise your bride by kicking off the evening festivities with a private sunset cruise around the harbor (don't forget the camera for some gorgeous sunset shots). For dinner, pick a restaurant that serves delicious Southern cuisine. Keep the party going and bar hop all around downtown Charleston.
2. Nashville
Follow Bachelorette season 8 contestant Emily Maynard's cue and head to Nashville for a grand old time with the girls! If you're a country music lover, this city is definitely the perfect destination for your pre-wedding fun. During the day, take a tour of the Grand Ole Opry or the Country Music Hall of Fame. Prefer some time outdoors? Nashville has a growing wine region, so check out some local wineries with the girls. For dinner, get down and dirty at one of the many local barbecue joints (a funny bib is a must!). In the later hours, the honky-tonks on Broadway are the place to be for live music and dancing.
3. Austin
Austin has become a true hot spot for bachelorette and bachelor parties as of late. Here, you can escape the mid-day Texas heat by floating down the Guadalupe River with the girls or taking a private boat out to Devil's Cove on Lake Travis. When the sun goes down, head to one of the many lively restaurants for authentic Tex-Mex and double up on those tasty margaritas. After dinner, head on over to East 6th Street for live music and a rowdy party scene.
4. Cape Cod
If you prefer a low-key weekend with the girls, Cape Cod may be just the place for your group. By day your group can relax on the beach (with a mandatory lobster roll picnic!) or try out one of the adorable mini golf courses. You can also book a boat tour and go on a whale watch or a sunset sailboat ride with your bachelorette crew while sipping champagne. For dinner, just remember – this is lobster land. At night, check out one of the outdoor bars and hang near the water while sipping delicious Dark & Stormy's.
5. Napa Valley
Napa Valley is a dream come true for any wine lover. Wake your group up early for a sunrise hot air balloon ride over the vineyards. Then, celebrate in style with a champagne brunch. You can also rent a limo and check out some of the most famous wineries in the country. Be sure to save some time to relax at one of the many luxurious spas in Napa or in nearby Sonoma. At night, your bachelorette crew can dine at one of the multiple award-winning restaurants in the area specializing in California-grown cuisine and, you guessed it, more wine!
— Joanne Barken
09
Jul
Comments Off

on Top Five Summer Bachelorette Party Destinations
Comments Closed